Little Annie,  of Mary King's Close (a ghostly poem by Rickey Pittman)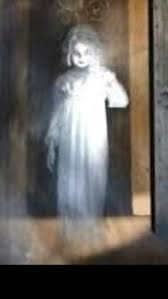 In Old Town Edinburgh,
Beneath the Royal Mile,
I walked through Mary King's Close,
To explore it for a while.
Once lined with houses,
Eight stories high.
Sealed off in days of plague,
The residents left to die.
Once a haunt of criminals,
Now a haunt of ghosts,
Grave robbers like Burke and Ware,
These were feared the most.
I heard footsteps behind me,
And the rustle of a dress,
A lady in black darted by
Fading in the darkness,
We came to where wee Annie lived,
I've never seen a sadder room,
Visitors had left dolls and toys,
To brighten Annie's gloom.
Her family left her there to die,
When the plague touched her face,
She waited for death in the dark alone,
In that room's tiny space.
As I walked on, I felt a chill,
And a tug on my coat,
A little hand slipped into mine,
I felt a lump in my throat.
She whispered, "Annie's my name,
Please don't leave me alone,
The little hand slipped from mine,
And I finished the tour alone.
I don't know if I'll ever return,
But I know I'll never forget,
The day a little ghost held my hand,
The memory haunts me yet.