Day of the Dead, Day 1.  Coffee in Mexico
For my first day to write at least 30 blog entries concerning the Day of the Dead, I decided to focus on coffee, to celebrate the brand of coffee I represent: La Catrina Coffee, since La Catrina is such an icon for the Day of Dead celebrations.
According to the Perfect Daily Grind website, Coffee was first brought to Mexico by Europeans who cultivated it on farms and plantations (a large farm). Since those days when the Spanish first brought plants from Cuba, Jamaica, and the Dominican Republic, coffee is now grown in sixteen of Mexico's states and websites say that Mexico is the ninth largest coffee producer in the world. Evidently, there are three major Mexican coffee regions—Chiapas, Oaxaca, and Veracruz.  According to the sources I consulted, after some years of slumps, Mexican coffee production is increasing.
With the Day of the Dead approaching, I felt it would be good to take a look at a fast up-and-coming coffee company in my second home, the Rio Grande Valley. Here's some information about La Catrina Coffee: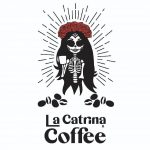 ABOUT THE NAME OF THE COMPANY: As the central character in the Mexican holiday, The Day of the Dead, our namesake La Catrina symbolizes the cultural relationship that Mexicans have with death and allows them a way to honor, protect and celebrate the memory of those who have passed.
ABOUT THE COFFEE
La Catrina's organically grown coffee is produced by farmers without the use of artificial chemicals and/or pesticides.  Our delicious collection of organically grown coffee is healthy for you, and good for our environment! It is Coffee that is grown, harvested, and then roasted to delightful perfection. Rest assured that we have searched for the perfect coffee beans throughout Latin America and only the BEST roasts make it into our bags! It is educator-owned and operated, and supporting education, fellow teachers, artists, and writers is a top priority.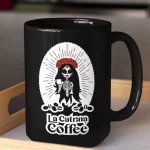 MORE ABOUT OUR MISSION:
The recent Covid-19 pandemic has made it more difficult than ever for children to have access to music education, so La Catrina Coffee is on a mission to help support those children out there with "big dreams" who may not have the financial support to pay for music lessons, instruments, or other related necessities.  To help foster the love of music in children, $1.00  from every bag sold of Viva La Música coffee, La Santa Rosa (Viva La Música Volume I) and La Luz de Columbia (Viva La Música Volume II) will go to help support various avenues of music education.
La Catrina also wants to show appreciation to teachers, first responders, and military who ALWAYS get 10% off with coupon code: Thankyou10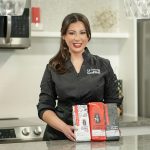 Gina Gonzalez, CEO and founder of La Catrlna Coffee
HERE is the La Catrina website:   I hope you will check this wonderful company out!
Rickey Pittman